Softgels and Beyond: A Unique Approach to the Differentiated Dosage Forms
Tuesday, March 14, 2023
Time: 5:00pm CET/ 11:00am EST
Abstract:
Join Catalent and Nicholas Hall Group for this exclusive Live webinar discussing changes in the consumer health market and evolving consumer preferences.
The webinar will present trends and insights to help create a path forward toward successful innovation.
In this webinar, we will cover these key points:
Delivery formats on the rise and related analyses
Differentiated technologies for innovative products
Where analysis and innovation intersect to increase brand growth
Join our speakers, Nicholas Hall-CEO of NH Group, who led over 300 OTC conferences and projects in a total of 58 countries over the past 40 years, and Mark Gardella- VP of Product Development at Catalent Consumer Health, with over 30 years of leadership experience in consumer health product development.
Pat Vesay, Head of Marketing & Strategy at Catalent Consumer Health, will be moderating the event.
After the webinar screening, we will take questions live and encourage discussion of the opportunities for brands in the marketplace looking to grow.
This event is by invitation only, and spaces are limited to encourage discussion. Register now!
SPEAKERS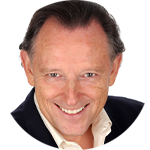 Nicholas Hall
CEO & Creative Solutions Direction
Nicholas Hall Group
Mark Gardella
Vice President, Product Development
Catalent Consumer Health
MODERATOR
Pat Vesay
Head of Marketing & Strategy
Catalent Consumer Health