Gummy Delivery Technologies
PLANT-BASED AND GELATIN GUMMY TECHNOLOGY FOR A CONSUMER PREFERRED DOSING EXPERIENCE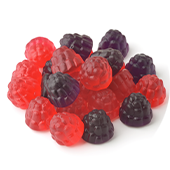 As a leading innovator in nutritional supplements, we also now offer advanced gummy development and supply capabilities that combine extensive nutraceutical gummy formulation and manufacturing expertise with a delicious dosing experience that consumers love. With both 100% plant-based as well as gelatin-based and vegan certifiable gummies available, along with Kosher and Halal certifications, Catalent has the ability to meet a wide range of consumer needs or preferences.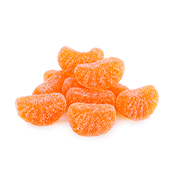 Ability to create a wide variety of formulations from mono to multi-ingredient 
Customizable flavor profiles and taste-masking
Multiple shapes, sizes and colours
Great mouthfeel
100% plant-based pectin formulations for vegetarian or vegan products
Produced in NSF certified facilities and free of 8 major allergens
Full turnkey supply in bulk, bottles, or film pouches
Great taste profiles for enhanced consumer experiences
Suitable for a wide range of ingredients across most supplement categories
Available in plant or gelatin-based formats to meet consumer needs or preferences
Non-GMO, Organic, Vegan, Kosher and Halal options available
CATALENT DEVELOPMENT EXPERTISE
Experts in plant-based and gelatin formulation and manufacturing at scale
Access to thousands of ingredients across vitamins, minerals, botanicals, and many others
Part of product library with hundreds of ready to market formulations
All our US-based gummy manufacturing facilities are subject to annual review so we can remain cGMP and 21 CFR Part 111 compliant. Additional site-specific certifications include NSF, Non-GMO, SQF, Kosher, Halal, Allergen free, UL, and RSPO (certified sustainable palm oil).
South San Francisco, CA
Greendale, IN
Manassas, VA